This bread is a great grab-and-go breakfast or snack for busy families. Serve on its own or toasted with nut butter or spread for a delicious start to your day.






Ingredients
2 eggs
85 mL (⅓ cup) maple syrup
5 mL (1 tsp) vanilla extract
125 mL (½ cup) vegetable oil
3 bananas, mashed
250 mL (1 cup) whole wheat flour
190 mL (¾ cup) all-purpose flour
5 mL (1 tsp) baking soda
5 mL (1 tsp) cinnamon
1 mL (¼ tsp) salt
250 ml (1 cup) unsalted walnuts, toasted and chopped
Directions
Preheat the oven to 175 °C (350 °F) and grease a loaf pan or line with parchment paper. 
In a large bowl, mix eggs, maple syrup, vanilla extract, and oil together. Stir in mashed bananas and set aside.
In a separate bowl, mix flour, baking soda, cinnamon, and salt. 
Add dry ingredients to wet ones and mix until just combined. Do not overmix. 
Fold in toasted walnuts. 
Pour batter into the loaf pan. Bake for 50 to 55 minutes, until an inserted toothpick comes out clean.
Tips
Get the kids involved and challenge them! Ask them to crack eggs and measure and stir ingredients together.
Replace walnuts with your favourite nuts or seeds. Try adding unsweetened shredded coconut for a change.
Mixing whole wheat flour with all-purpose flour adds an extra boost of fibre.
More from the Food Guide Kitchen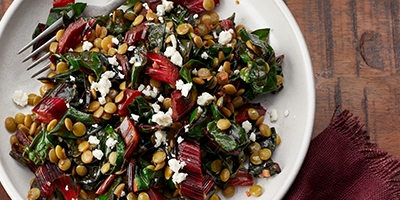 Subscribe to get the latest healthy eating updates.
Sign up now