These tender juicy "meatballs" are surprisingly prepared with chickpeas and mushrooms. This is a great way to introduce plant-based proteins into family classics.






Ingredients
Tomato sauce:
30 mL (2 tbsp) vegetable oil
1 onion, chopped
3 cloves garlic, minced
1 can (796 mL/28 oz) diced tomatoes
4 mL (¾ tsp) dried oregano
½ package (150 g/5 oz) frozen spinach, defrosted
Chickpea and mushroom "meatballs":
1 package (225 g/8 oz) cremini mushrooms, chopped finely (about 375 mL/1 ½ cups)
30 mL (2 tbsp) vegetable oil
1 mL (¼ tsp) salt
1 can (540 mL/19 oz) chickpeas, drained and rinsed
4 mL (¾ tsp) dried oregano
5 mL (1 tsp) garlic powder
15 mL (1 tbsp) dried parsley
1 egg
To assemble:
1 package (500 g/18 oz) gnocchi
250 mL (1 cup) shredded mozzarella cheese
Directions
Preheat the oven to 190 °C (375 °F) and line a baking sheet with aluminum foil. Set aside.
Prepare the tomato sauce: In a medium saucepan, heat vegetable oil. Sauté onions and garlic for 2 to 3 minutes or until fragrant.
Stir in tomatoes and oregano. Bring to a simmer and cook for 20 minutes.
Using a hand blender, purée sauce and stir in defrosted spinach.
Prepare the "meatballs": In a small pan, sauté mushrooms in vegetable oil and salt over medium heat. Cook for 10 minutes or until all the water evaporates and mushrooms are dry. Allow to cool.
Place chickpeas on the baking sheet and roast in the preheated oven for 5 minutes. Remove from the oven, place in a bowl, and crush with a fork or potato masher. Add cooked mushrooms to the bowl with crushed chickpeas.
Once cooled, stir in oregano, garlic, parsley, and egg. Form into 12 "meatballs" and place on the baking sheet.
Bake for 15 minutes or until internal temperature reaches 74 °C (165 °F).
Boil gnocchi per package instructions and add to tomato sauce. Pour into an oven safe casserole and top with baked "meatballs" and cheese. Return to oven for 20 minutes or until cheese is melted.
Tips
Little chefs can be a big help with this recipe. They can mash the chickpeas and form the "meatballs".
If you're short on time or energy, use 1 jar (650 mL/22 oz) of pre-made marinara sauce. Choose one that is lower in sodium, sugars or saturated fats.
Make a double batch of sauce and "meatballs". Freeze separately and use on busy nights.
If gnocchi isn't for you, swap for your favourite pasta.
More from the Food Guide Kitchen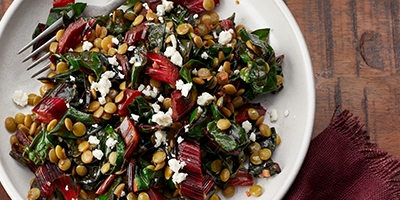 Subscribe to get the latest healthy eating updates.
Sign up now