This simple and satisfying grab-and-go breakfast is easy and incredibly versatile.






Ingredients
85 mL (1⁄3 cup) lower fat plain yogurt
85 mL (1⁄3 cup) large flake oats
85 mL (1⁄3 cup) lower fat milk, unsweetened fortified soy beverage or water
2 mL (1⁄2 tsp) cinnamon
125 mL (1⁄2 cup) frozen strawberries
Directions
In a medium-sized mixing bowl, whisk together all ingredients except strawberries. Spoon into a jar or container with a tight-fitting lid.
Refrigerate for at least 4 hours, but preferably overnight before eating. Top with strawberries when ready to serve.
Tips
Eat overnight oats cold or warm. If you prefer them warm, heat up in the microwave before eating.
Stir in more milk, unsweetened fortified soy plant-based beverage or water before eating if you prefer a looser consistency.
Switch it up! Use your favorite seasonal fruit instead of frozen strawberries. In the summer, try peaches, plums, or blueberries.
Little chefs can help mix ingredients.
More from the Food Guide Kitchen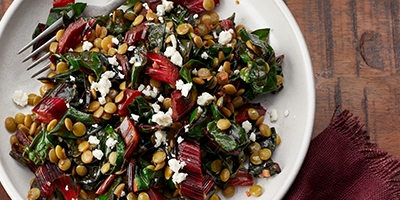 Subscribe to get the latest healthy eating updates.
Sign up now