These skewers are a kid-favourite! Organize a fun activity in the kitchen and prepare fruit skewers. Boost the flavour by serving a creamy maple yogurt dip.






Ingredients
Skewers:
8 strawberries, halved
2 peaches, sliced into 8 wedges each
2 bananas, peeled and each cut into 8 pieces
Yogurt dip:
250 mL (1 cup) 0% plain Greek yogurt
15 mL (1 tbsp) pure maple syrup
2 mL (½ tsp) ground cinnamon
Directions
Pierce fruit onto small skewers, alternating fruit.
In a bowl, whisk together yogurt, maple syrup and cinnamon. Serve with fruit skewers.
Tips
This is a snack that little chefs will love preparing and eating.
Make the dip a day ahead and refrigerate for up to 3 days until ready to use.
Experiment with endless fruit combinations. Try using nectarines or plums instead of peaches.
More from the Food Guide Kitchen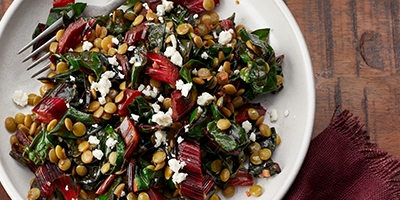 Subscribe to get the latest healthy eating updates.
Sign up now