This crispy homemade pizza will become your family's favourite one. Good thing it's quick to prepare. Serve with a colourful salad or crunchy vegetables.






Ingredients
4 small whole grain flour tortillas
60 mL (¼ cup) pasta sauce
5 mL (1 tsp) Italian seasoning
1 clove garlic, minced
1 small red bell pepper, chopped
175 mL (¾ cup) chopped fresh mushrooms
60 mL (¼ cup) chopped lean roast turkey
250 mL (1 cup) shredded part skim mozzarella
30 mL (2 tbsp) chopped fresh parsley, optional
Directions
Place tortillas on large baking sheet in a single layer; set aside.
In a small bowl, stir together pasta sauce, herb seasoning and garlic. Spread evenly among tortillas. Sprinkle each with red pepper, mushrooms and turkey. Top with mozzarella.
Bake in preheated 200°C (400°F) oven for about 8 minutes or until cheese is melted. Sprinkle with parsley before serving, if using.
Tips
Little chefs will love making their own pizza. They can help mix ingredients and lay them on tortillas. Chances are, because they've made it, they'll eat it.
Brainstorm ideas for toppings such as zucchini, corn or pineapple.
For a quick dinner the next day, chop and measure out extra toppings. Lay on tortillas and bake when ready to serve.
Want to make this recipe vegetarian? Just leave out the turkey.
More from the Food Guide Kitchen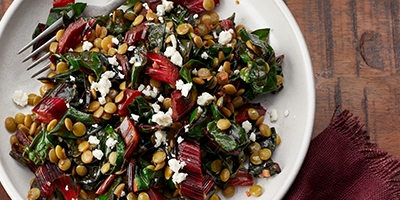 Subscribe to get the latest healthy eating updates.
Sign up now