This dip is versatile and commonly eaten in the Middle East. It is just as delicious served warm or cold.






Ingredients
2 red bell peppers

125 mL (½ cup) unsalted walnuts, divided

15 mL (1 tbsp) olive oil

1 clove garlic

2 mL (½ tsp) salt

1 mL (¼ tsp) paprika

2 mL (½ tsp) honey

30 mL (2 tbsp) breadcrumbs
Directions
Preheat the oven to 230 °C (450 °F) and line 2 baking sheets with aluminum foil. 

Place red bell peppers on a baking sheet. Roast for 30 to 40 minutes or until peppers are soft and skins begin to blacken, checking from time to time. Let cool and remove stems and seeds.

Roast walnuts on a separate tray for 2 to 3 minutes.

Place half of walnuts in a zip top bag and let kids crush with a mallet. Reserve.

In a blender, place bell peppers, oil, uncrushed walnut, garlic, salt, paprika, and honey. Blend until smooth.

Empty into a bowl and stir in crushed walnuts and breadcrumbs.
Tips
Serve dip as a snack with vegetables and whole wheat pita. 

Spread on flatbread and top with roasted vegetables like sliced zucchini, bell peppers and red onion to make it a meal. 

Use whole grain crackers or stale bread to make breadcrumbs. Place in a plastic bag and have the kids crush them up!

Refrigerate leftovers for up to 5 days.
More from the Food Guide Kitchen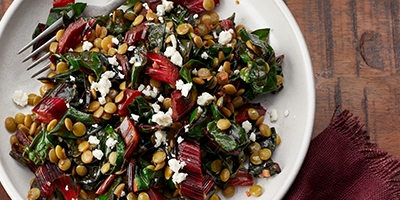 Subscribe to get the latest healthy eating updates.
Sign up now