These oat and pumpkin no-bake bites are the perfect snack for on the go, busy days, or lunch kits. With only a few ingredients needed to prepare these, they will surely become a family favourite!



Servings
18 (makes 36 bites)



Servings
18 (makes 36 bites)
Ingredients
750 mL (3 cups) rolled oats
250 mL (1 cup) pumpkin puree (not pumpkin pie filling)
250 mL (1 cup) natural almond or peanut butter or non-nut alternative
125 mL (½ cup) maple syrup
5 mL (1 tsp) cinnamon
7 mL (½ tbsp) vanilla
Directions
In a large bowl, combine all ingredients and mix well. If mixture is too dry, add more nut butter; if mixture is too wet, add more oats.
Using a tablespoon, scoop mixture in your hand and shape into 2.5 cm (1-inch) balls. Place on a baking sheet.
Cover and freeze for one hour before eating!
Tips
Can't find pumpkin purée?  Try 1 cup of mashed ripe bananas instead.
For added crunch, try adding 125 ml (½ cup) of unsalted chopped nuts, hemp seeds, chia seeds or unsweetened coconut flakes at step 1.    
Kids can help mix ingredients and form 1-inch balls to freeze. Have fun trying out different shapes such as hearts and stars.
Refrigerate extras for up to 7 days or freeze for up to 3 months.
More from the Food Guide Kitchen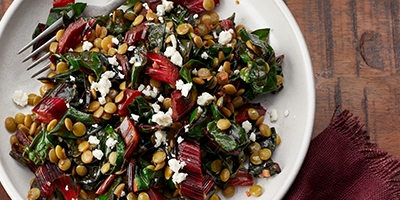 Subscribe to get the latest healthy eating updates.
Sign up now