This vegetarian version of Okroshka is prepared with kefir and is perfect for those hot summer days.






Ingredients
1 boiled potato, cubed
3 hard-boiled eggs, cubed
1 large cucumber, halved, seeds removed and diced into small cubes
1 bunch radishes, thinly sliced (about 250 mL/1 cup)
1 bunch scallions, dark and light green parts, thinly sliced (about 250 mL/1 cup)
250 mL (1 cup) fresh dill, finely chopped
500 mL (2 cups) 1% kefir
45 mL (3 tbsp) of lemon juice (about 1 lemon)
Salt to taste
Directions
Thinly slice radishes using a mandolin or sharp knife. Arrange slices in small stacks on your cutting board. Thinly slice the stacks of radish to make thin matchsticks.
In a large bowl, combine boiled potato, hard cooked eggs, cucumber, radish, scallions, and dill. Pour kefir over mixture, add lemon juice and stir well to combine.
Refrigerate and serve when ready.
Tips
When ready to eat, stir in a dollop of light sour cream or crumbled light feta cheese in your bowl.
If the consistency is too thick, add low sodium vegetable broth when all ingredients have been combined.
You can make the soup ahead of time and refrigerate for up to 3 days.
You can add another egg or diced or minced cooked chicken for more protein.
Remember, a little salt goes a long way. Taste the food before adding any salt.
More from the Food Guide Kitchen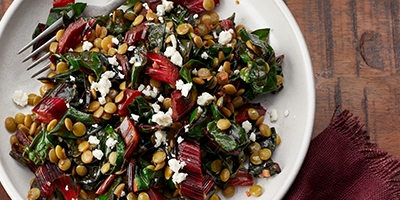 Subscribe to get the latest healthy eating updates.
Sign up now