These fun and naturally sweet apple sandwiches are a hit with all ages. They make for the perfect after-school snack, but can be served anytime.






Ingredients
60 (¼ cup) natural almond or peanut butter or non-nut alternative
85 mL (⅓ cup) 0% plain Greek yogurt
Sprinkle of cinnamon
2 apples, cored and thinly sliced horizontally
Optional toppings: sliced almonds, dried fruit, unsweetened shredded coconut, seeds
Directions
In a small bowl, combine nut or non-nut butter with Greek yogurt and cinnamon. Stir until combined.
On a clean cutting board, lay apple slices and spread about 10 mL (2 tsp) of yogurt/nut butter mix on each. Add toppings of choice!
Tips
What kid doesn't like being creative? Little chefs can decorate their own apple sandwiches with their favourite toppings.
Substitute apples with other fruits like pears or peaches.
Turn this recipe into salad. Cut apples into cubes and mix them with all other ingredients.
More from the Food Guide Kitchen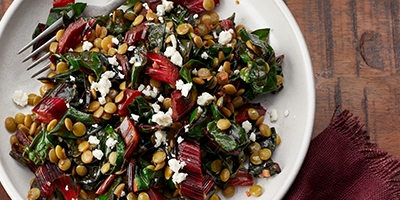 Subscribe to get the latest healthy eating updates.
Sign up now