This tender, juicy, flavourful chicken recipe is quick to prepare with just a few ingredients. Serve it over brown rice or quinoa with a fresh, green salad for a great evening meal.






Ingredients
190 mL (

¾

cup) no sugar added canned crushed pineapple
15 mL (1 tbsp) fresh ginger, grated or minced
1 clove garlic, grated or minced
15 mL (1 tbsp) lower sodium soy sauce
10 mL (2 tsp) vegetable oil
3 boneless skinless chicken breasts (about 500 g/1 lb)
1 bell pepper, chopped
30 mL (2 tbsp) fresh mint, chopped
2 mL (

½

tsp) hot pepper sauce
Directions
In a shallow dish, combine 60 mL (

¼

 cup) of the pineapple, ginger, garlic, soy sauce and 5 mL (1 tsp) of the oil; set aside.
On a cutting board, cut chicken breasts into cubes. Add to marinade, turning to coat. Cover and refrigerate for at least 30 minutes or up to 4 hours.
Heat remaining oil in nonstick skillet over medium high heat. Stir-fry chicken and marinade, add red pepper and stir for about 8 minutes. Use a digital food thermometer to check that the chicken has reached an internal temperature of 74 °C (165 °F).
Stir in mint, hot pepper sauce, and 125 mL (

½ cup) of the pineapple

.
Tips
Cut and prepare raw chicken on a separate cutting board from the one used for other ingredients.
Sprinkle toasted sesame seeds when serving for a sweet nutty flavour.
Turn any leftovers into a stir-fry. Mix pineapple chicken with whole wheat noodles.
Freeze leftover cooked chicken for up to 4 to 6 months.
More from the Food Guide Kitchen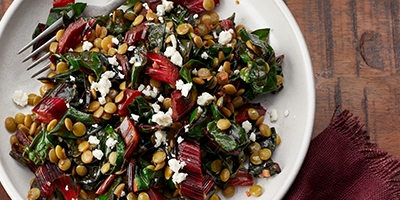 Subscribe to get the latest healthy eating updates.
Sign up now