This colourful, comforting casserole is topped off with melted cheese. Its crispy edges make it simply irresistible.






Ingredients
10 mL (2 tsp) extra virgin olive oil
1 leek, white and light green part only, thinly sliced
3 cloves garlic, minced
1 red, orange or yellow bell pepper, diced
10 mL (2 tsp) Italian herb seasoning
250 mL (1 cup) quinoa, rinsed
500 mL (2 cups) broccoli florets
440 mL (1 ¾ cups) sodium-reduced vegetable broth
250 mL (1 cup) frozen corn kernels
15 mL (1 tbsp) chopped fresh parsley
190 mL (¾ cup) shredded lower fat old Cheddar cheese
Directions
In a large non-stick skillet, heat oil over medium heat and cook leek, garlic, red pepper and Italian herb seasoning for 5 minutes or until starting to soften.
Stir in quinoa, broccoli and vegetable broth. Bring to a boil; reduce heat to low and cover and cook for about 15 minutes or until quinoa is tender. Stir in corn and parsley, and cook for 5 minutes.
Spoon mixture into small casserole dish and sprinkle with cheese.
Bake in preheated 200 °C (400 °F) oven for about 10 minutes or until cheese is melted.
Tips
Little chefs can help you spoon the mixture into a casserole dish and sprinkle the cheese and parsley on top.
Leeks need to be thoroughly cleaned. Trim roots and some dark green tops off. Cut in half lengthwise and wash well.
Complete steps 1 to 3 the night before then refrigerate overnight. Place in the oven for dinner the next day, increasing the bake time by 5 to 10 minutes.
This casserole is versatile. You can use whatever vegetables you have at home. Try using cauliflower instead of broccoli, and peas instead of corn.
More from the Food Guide Kitchen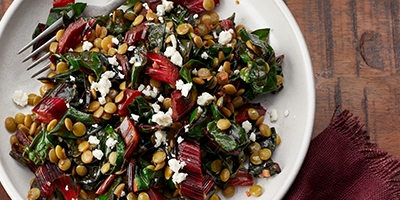 Subscribe to get the latest healthy eating updates.
Sign up now