Warm up with this cozy homemade soup! Serve with fresh bread or classic grilled cheese sandwiches.






Ingredients
4 red bell peppers

12 tomatoes, quartered

30 mL (2 tbsp) olive oil

5 mL (1 tsp) black pepper, divided

45 mL (3 tbsp) vegetable oil, divided

2 onions, chopped

5 cloves garlic, sliced

5 mL (1 tsp) dried oregano

5 mL (1 tsp) salt

1 L (4 cups) lower sodium vegetable broth

2 cans (each 540 mL/19 oz) lower sodium white kidney beans, drained and rinsed
Directions
Preheat the oven to 230 °C (450 °F). Roast bell peppers on a foil-lined baking sheet for 30 to 40 minutes, until peppers are soft and skins begin to blacken. Once cooled, remove seeds and stems. Roughly chop and reserve. 

Mix tomatoes with olive oil and 2 mL (½ tsp) black pepper. Roast on separate baking sheet in the oven for 25 to 30 minutes until they begin to brown. 

In a large pot, heat vegetable oil on medium heat. Add onions and cook for 2 to 3 minutes, until softened. Stir in garlic and cook for 1 minutes. Add oregano, salt, and remaining 2 mL (½ tsp) pepper. 

Add roasted tomatoes, roasted peppers, and broth. Cook uncovered for 20 minutes. 

Remove from the stove and, using a hand blender, blend until smooth in the pot. 

Return to the stove and stir in beans. Cook until beans are warmed and adjust consistency with water to suit your family's taste.
Tips
Garnish with fresh basil or a sprinkle of cheese.

This is a great fall recipe to use up tomato and pepper surplus from your garden or veggies that may have been forgotten in the fridge!

Little chefs can help you choose ingredients – try substituting chickpeas or lentils for white kidney beans. They can also cut tomatoes in quarters. 

Store leftovers in an airtight container for up to 3 months in the freezer.
More from the Food Guide Kitchen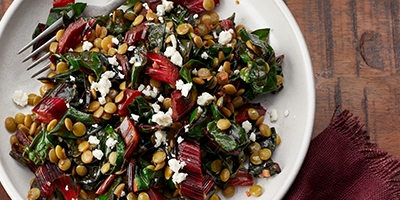 Subscribe to get the latest healthy eating updates.
Sign up now