This must-try spicy chili is so versatile. The possibilities are endless – it can be enjoyed on its own or transformed into another meal such as burritos, tacos, pasta sauce, baked potatoes or to top salads.






Ingredients
500 g (1 lb) lean ground turkey
10 mL (2 tsp) vegetable oil
1 onion, finely chopped
1 green pepper, chopped
4 cloves garlic, minced
15 mL (1 tbsp) chili powder
10 mL (2 tsp) dried oregano
5 mL (1 tsp) ground cumin
1 jalapeño pepper, seeded and minced
1 can (796 mL/28 oz) diced tomatoes
1 can (540 mL/19 oz) red kidney beans, drained and rinsed
125 mL (½ cup) lower sodium vegetable broth or water
60 mL (¼ cup) tomato paste
2 bay leaves
Directions
In a large saucepan, brown turkey, breaking up with spoon. Use a digital food thermometer to check that the turkey has reached an internal temperature of 74 °C (165 °F). Drain using a colander and set aside. Return the empty pot to medium heat. Add oil and cook onion, green pepper, garlic, chili powder, oregano and cumin for about 3 minutes or until softened.
Stir in turkey and jalapeño pepper and cook, stirring for 1 minute.
Add tomatoes, beans, broth, tomato paste and bay leaves. Bring to a boil; reduce heat, cover slightly and simmer, stirring occasionally for about 20 minutes or until thickened. Remove bay leaves before serving.
Tips
Cook a big batch of chili and freeze into meal-sized portions for up to 3 months. Perfect for those hectic days.
Switch up the protein to prepare a new meal. Try other types of ground meat and beans.
More from the Food Guide Kitchen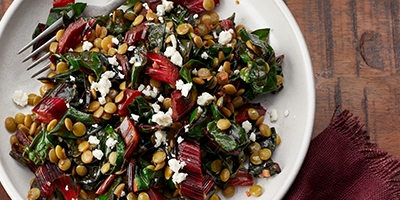 Subscribe to get the latest healthy eating updates.
Sign up now