Overview
This report sets out Health Canada's guidelines and considerations on healthy eating. The guidelines are based on the best available scientific evidence. They promote healthy eating and overall nutritional well-being, and support improvements to the Canadian food environment.
Who these guidelines are for
The guidelines are for people with an interest in healthy eating and nutrition, including:
policy makers
health professionals
Using these guidelines
The guidelines are a resource for developing nutrition policies, programs and educational resources. These guidelines apply to Canadians 2 years of age and older.
In these guidelines
Canada's Dietary Guidelines are presented as a report. This report has an introduction followed by 4 main sections and appendices.
Details and history
Created

January 22, 2019

Part of topic(s)
For assistance
If you have any comments or questions about Canada's Dietary Guidelines, contact Health Canada. Health Canada does not provide medical advice for individuals or cases.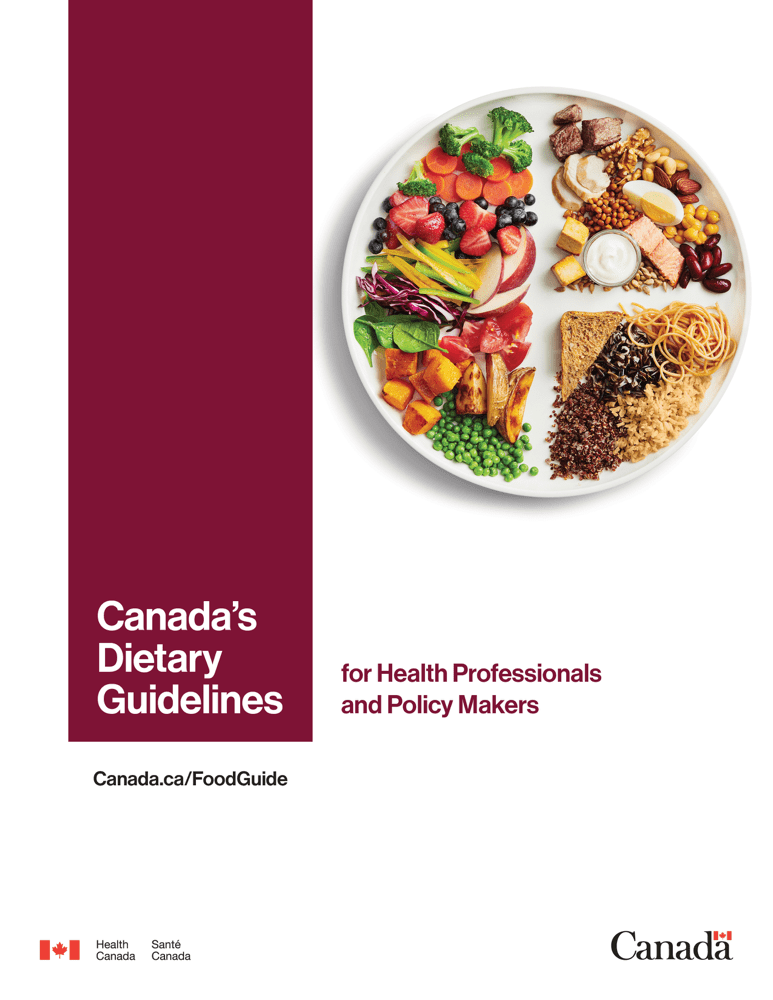 Organization

Type

Guidance Document

Pub.

170463

Cat.

H164-231/2019E-PDF

ISBN

978-0-660-25310-7

Created