This hearty stew is a great one to warm you up on a cold winter day. Moose is traditionally used in cooking in many Indigenous communities.






Ingredients
10 mL (2 tsp) vegetable oil
575 g (1 ¼ lb) moose, cubed
1 onion, cut into large chunks
3 celery stalks, chopped
5 carrots, peeled and chopped
1 L (4 cups) no salt added beef broth
5 yellow fleshed potatoes, peeled and diced
750 mL (3 cups) frozen mixed vegetables
2 mL (½ tsp) dried parsley
2 mL (½ tsp) dried thyme
4 bay leaves, dried
5 mL (1 tsp) pepper
Directions
In a large shallow saucepan or Dutch oven, heat oil over medium heat. Brown the moose meat and put aside.
Add the onions to the saucepan and cook for 2 to 3 minutes. Add the celery and carrots. Cook about 7 to 8 minutes, stirring frequently.
Add the moose meat and stir. Add in broth, potatoes, frozen vegetables, parsley, thyme, bay leaves and pepper and stir. Cover, lower heat and simmer for 2 hours. Use a digital food thermometer to check that the moose has reached an internal temperature of 74 °C (165 °F).
Remove whole bay leaves before serving.
Tips
Serve with baked bannock, flatbread or whole grain tortilla for a little crunch. 
Having trouble finding moose meat? Substitute moose meat with a lean cut of beef such as round or loin. 
Want leftovers for lunches? Double the recipe and freeze for up to 4 months.
Try sweet potatoes or squash instead of potatoes.
More from the Food Guide Kitchen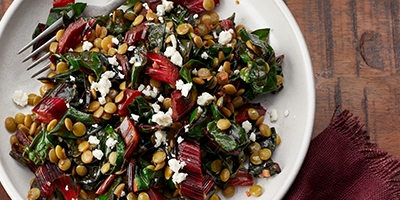 Subscribe to get the latest healthy eating updates.
Sign up now