This cucumber salad is crunchy and refreshing. It makes for a fun snack or a great side salad.






Ingredients
2 large cucumbers, cut into 1.5 cm/2 inch rounds

20 mL (1 ½ tbsp) lower sodium soy sauce

15 mL (1 tsp) rice vinegar

15 mL (1 tbsp) sesame oil

1 mL (¼ tsp) garlic powder

Pinch of black pepper

Pinch of salt

10 mL (2 tsp) sesame seeds

2 sheets seaweed nori sheets, crushed
Directions
Smash cucumbers using a rolling pin until they form bite-sized pieces. Place pieces in a container with a tight fitting lid. 

Add soy sauce, rice vinegar, sesame oil, garlic powder, pepper and salt. Cover and shake vigorously. Place in the fridge to marinate for 15 minutes. 

Remove from the fridge and drain liquid. Top with sesame seeds and nori sheets.
Tips
Pair with Tempeh nuggets, Chicken and bean quesadillas, or Beef and bean burger. 

Let little chefs have fun in the kitchen by smashing cucumbers using a rolling pin.

Did you know? Smashing cucumbers develops even more flavour, making this salad extra tasty!

Remember, a little salt goes a long way. Taste the food before adding any salt.
More from the Food Guide Kitchen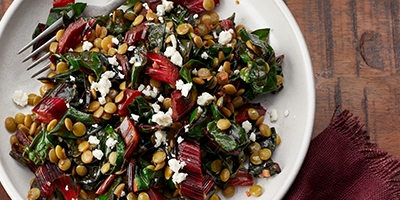 Subscribe to get the latest healthy eating updates.
Sign up now