Estimated reading time
2 minutes
Print or share this article
Canned foods are often budget friendly and can be just as nutritious as fresh foods. They can help you prepare meals quickly, as they are:
pre-cut
cooked
ready-to-eat
Stock your pantry when they're on sale to save money! Also, remember to use food labels to choose items that have little to no added sodium or sugar. 
Eight canned foods to keep on hand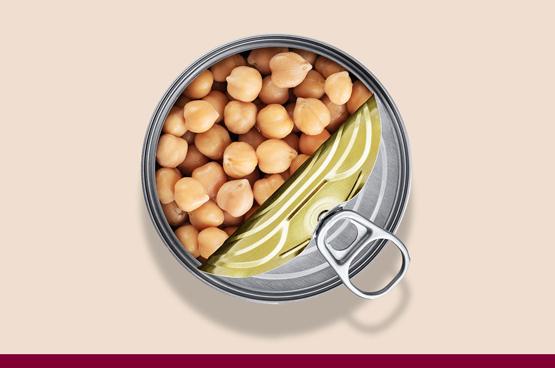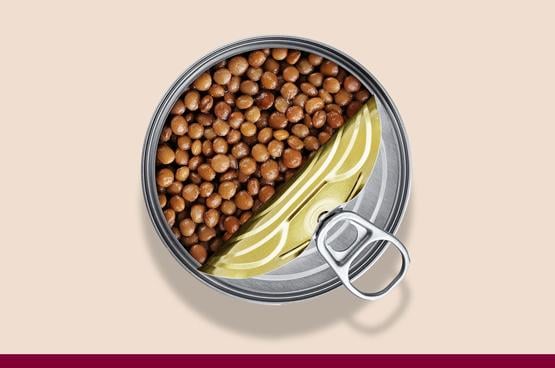 Lentils 
Lentils can replace ground meat in most dishes. Try making recipes half-and-half with ground meat, like shepherd's pie.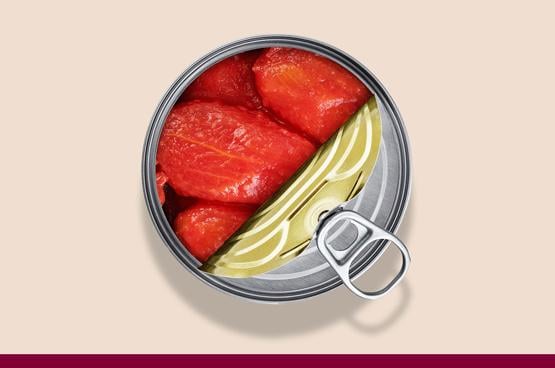 Tomatoes
Crushed, diced or whole, canned tomatoes are useful for making a quick tomato sauce, like Bolognese or in Shakshouka.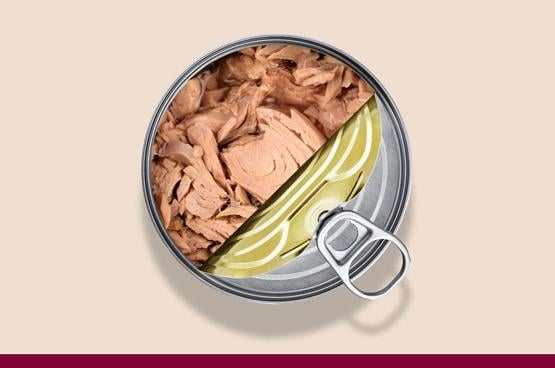 Fish 
Canned fish, like tuna, sardines and salmon, are protein foods that are practical for lunch in salads or sandwiches. 
If you choose canned tuna, opt for light tuna. It contains less mercury.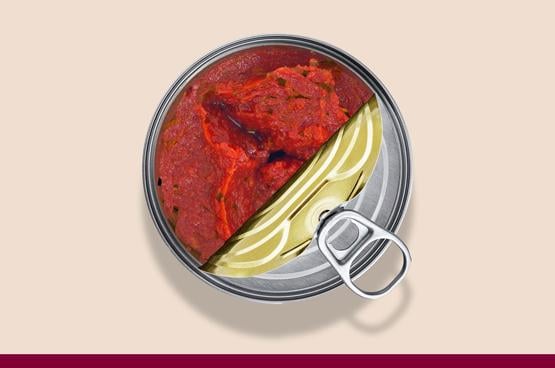 Tomato paste
Tomato paste is made from tomatoes that have been cooked for a long time. Its flavour is more pronounced.
Use it to make pizza sauce or to enhance the tomato flavour in recipes, like chili.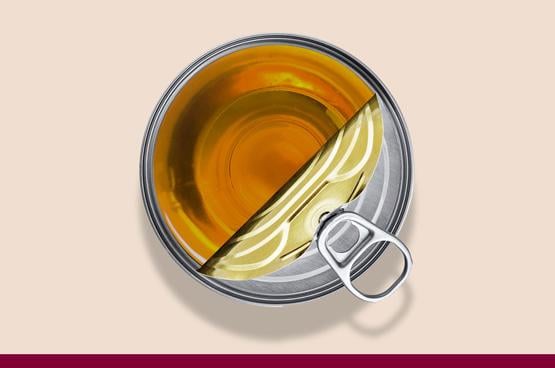 Lower sodium broth
Vegetable, chicken or beef broth is a basic ingredient in many recipes like stews, soups or rice dishes. 
Make it yourself or buy it in cans to save time. If you buy it, choose a lower sodium option.